We're on the mission
To save real estate!
Sell
Your Home
We make the "transaction" more of an experience.
Buy
Your Next Home
Buying a home can be stressful, tiring, and overwhelming. Not with THE HOME SQUAD!
Join
Our Squad
Join us in daring to be different, exciting, and innovative.
Nashville, TN
Areas We Serve
Our agents serve the greater Nashville area. From Downtown to MidTown, Murfreesboro to Clarksville, Franklin to Cookeville and all in between. We would love to help you find your new home in Middle Tennessee!
Testimonials
Hear From Our Happy Clients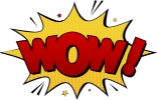 "Me and my fiancé just purchased our first home with the help of Steve, and we couldn't have hoped for a better experience. We were completely ignorant as to the whole process of purchasing a home and Steve couldn't have been more patient walking us through the process. He was always quick to reply or happy to get on the phone with us anytime we had a question. We were also coming from out of state and were only partially familiar with the area, but his knowledge of Nashville and the surrounding areas really helped us narrow down where we wanted to be. Nevertheless he was more than happy to take the time and rack up the miles showing us houses all over the place. He also connected us with a great local mortgage broker. We are so excited make the move and will always be thankful for Steve helping us make it happen."
- Joe Ecker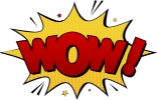 "Steven came highly recommended to me. As soon as we were introduced, Steven made sure we knew what to expect from the entire process. Every house we looked at he made sure we knew what to look for and took the time to make sure we found what we wanted! Everyday we got to work with Steven throughout the whole process was an absolute pleasure and I am confident in saying that you shouldn't waste time working with anyone else! Thank you for everything Steven!"
- Nathan Rohrbacher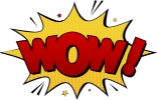 "Steve helped me find my first home. I am a born and raised Nashville resident, and Steve is THE realtor to work with in Nashville. No matter what you're looking for, how familiar you are with the process, or what step in the process you're in, Steve will meet you where you are. He, along with his team, is knowledgeable, informative, prompt, and thoughtful. You can tell he has been at this a while. From shopping, negotiating, and underwriting to closing day, Steve not only makes sure everything goes smoothly, but also makes a thorough effort to ensure you understand everything that's happening day to day."
- Daniel Bellet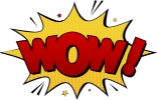 "Sam made our entire buying experience seamless! Even when a health diagnosis for my wife forced us reconsider our first intended purchase of a new home; Sam worked tirelessly on our behalf and was able to secure the return of our deposit and stuck with us as we continued our search, all the while from Texas! Sam went above and beyond and visited homes for us and FaceTimed with us and worked with our daughter JoJamie, who was there in our stead! AND Sam helped Jo sell her existing home and buy her knew home too! Sam has helped us with referrals for window treatments, security, and being that we could not be there for some walk through appointments, Sam went for us and made sure our best interests were always first and foremost. Can't say enough on how much Sam made everything much more bearable for us having to work through this from Texas. We know we will be happy in our new home, which will be our retirement home also! You could not go wrong having Sam Asadoorian working for you! Thanks Sam!"
- another happy client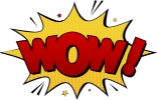 "I really enjoyed working with Samantha through the whole process of selling my Condo. She made me feel safe and that everything would be taken care of . She was very kind and had an answer for all of questions and concerns. I would recommend her to anyone who was wanting to sell or buy a home."
- another happy client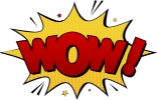 "I found Sam to be very thorough and knowledgeable in our search for a perfect new home. She spent several months sending us emails of listings while we waited to safely travel to Tn due to COVID. That made the experience once we got to the area so much smoother and we were able to decide rather quickly. Plus her negotiating skills sealed the deal all through the process. Her recommendations for other professionals in all aspects of the home buying process were extremely helpful! On a professional basis, you won't find a better agent than Sam. Sam is always pleasant, eager to help in any way and willing to go the extra mile to accommodate all of our needs. Call her, you won't be sorry."
- another happy client
Meet The Team
The Home Squad
Our Team Locations
Areas We Protect
The Home Squad is a Super Hero Real Estate Team and have agents located in...
Looking outside of these areas? We have a network of amazing agents all around, so we can help no matter where you want to live!