A Real Estate Broker is someone who has studied real estate in depth and has gone through more training and can hence open and manage their own brokerage firm. Brokers mainly employ and guide real estate agents while also ensuring everything runs smoothly in the firm. With that in mind, the best Real Estate Broker in Nashville will be one of the Brokers from The Nashville Home Squad.
Real Estate Brokers in Nashville TN
Our office is located at Exp Realty, 3401 Mallory Ln, Suite 100, Franklin, TN but we drive all around Middle Tennessee.
A Real Estate Broker in Nashville should be everything they say they are and then some. They should prove to you that they are worthy enough to assist and guide you on this journey because at the end if it the most important thing is you have found what you were looking for or something you never thought you were looking for.
Each of our experienced team members at The Nashville Home Squad have a different mind set on landing the deal for you and with you. But you can count on us to get what you want.
Helping You From Start to Finish
As the Broker we will cover the following topics, leverage the Power of the Internet Find the Right Lender and Mortgage for You Be the first (or last) to make an offer, Ask the Seller to pay closing costs, Shop during the slow season, look into bank-foreclosed properties, Drive for dollars, look into new and pre-construction developments, look into tax-delinquent homes, get in touch with real estate wholesalers, and hire an Amazing Real Estate Agent.
Being a Real Estate Broker in Nashville, we take into account your goals, criteria and preferences to find properties that are exactly what you were always dreaming of. We will go over and above to maximize the success of your transaction every step of the way.
The team has access to exclusive properties across Nashville We work with only the best home inspectors in the Nashville area so that you are not left with any surprises once you are in your new home once we find what you are looking for. If you are looking to make some changes though, we have an exclusive vendor list of companies that will help you turn your house into the home of your dreams.
Real Estate Broke In Nashville
If you are looking for a clean slate with a home than we would recommend looking into New Construction. New construction properties are the ideal choice for some buyers, since they offer a blank slate and a degree of customization, among other amazing benefits.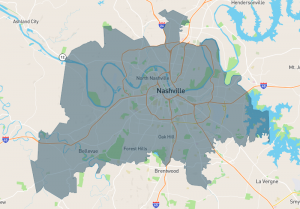 Remember to take note, if you are considering this idea, it's essential to develop a strategy before looking.
If you need a reliable, professional and trustworthy Real Estate Broker in Nashville than you need to contact us at The Nashville Home Squad. Give us a call at (615) 880-6550 or email us at [email protected]. One of our team members will be happy to assist you in answering questions or direct you to the proper agent to assist you.