The Nashville Home Squad located at Exp Realty, 3401 Mallory Ln, Suite 100, Franklin, TN hears this all the time "Sell my house in Nashville". That's our job, and we are pleased to tell you with over 25 years of experience we are good at it.
Do You Need To Sell Your House in Nashville?
To ensure the proper procedure we provide our clients with a consistent and proven method to prepare your property for sale in the shortest period possible.
Price your property, based on the current market conditions. And to get it sold quickly at the highest price possible. This seems unrealistic but mark our words, its not. This works out for our clients all the time. It helps get the process going for when you are in search for your new home.
Selling a home definitely requires experience, strategic marketing, knowledge of the industry, and the right Realtor to help you net the most money at closing for you and your family. Because now a days everything is based off modern technology, we utilize this by marketing, video, and media to maximize the outreach for your listing.
We want your listing to be seen and viewed from all over. Nashville is a growing town and a popular one at that.
There are people from all over looking to get a taste of the Nashville living experience. Since our agents are natives of Nashville, this makes the description of your home and area genuine.
Why Home Squad is a better choice for Nashville
Our experts hear it every day "sell my house" in Nashville. With the right tools and the right person by your side that is exactly what we will do for you. You are enlisting your trust in us that we will give you the best information and the best outcome for you to move on from where you are.
Whether you are moving out of state or staying in state or even staying in town, our goal is to get you the best deal on your home in Nashville. And we want you to know that we appreciate the opportunity to do this for you.
The mission is to help you understand what to look for when selling your home. We will suggest a few things in the process to make your home worth more at the end.
We live in an era where most potential buyers want turn key ready, which is completely fine, so just prepare for the suggestions on touch ups or maybe things that need to be updated to get multiple offers.
Sell My House In Nashville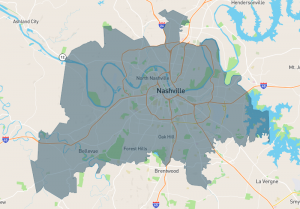 Our goal at The Nashville Home Squad is to hear you tell us "Sell my house" in Nashville then to hear "thank you for selling my house". The satisfaction and appreciation from our clients is what drives us to work as hard as we do.
If you would like us to be a part of your journey, please give us a call at (615) 880-6550 or email us at [email protected]. Remember every home is different but we will tailor each listing accordingly. Don't forever to ask about scheduling your Sellers Consultation with us!