The trick with the housing market is finding a reliable real estate company to work with. There are many Real Estate Companies in Nashville that pretend to be best, or do not really have your interest at heart and are just looking for the commission.
Real Estate Companies in Nashville TN
The Nashville Home Squad located at Exp Realty, 3401 Mallory Ln, Suite 100, Franklin, with out question is NOT that sort of company.
The Nashville Home Squad partnered with EXP Realty which is the world's fastest-growing real estate brokerages.
With that in mind wouldn't you feel safer working with a company that is part of a group that is well known and popular that continues to thrive?
As being part of the real estate world, is it crucial for us to express to you what you don't see on tv when it comes to buying or selling a home. We will give you suggestions, help you through the process. Give you pointers with what to do and with what not to do.
Some real estate companies in Nashville will tell you what you want to here where as the team at The Nashville Home Squad will tell you what you NEED to hear and then go into full detail as to where we came up with that and why.
What we can tell you right now is that that real estate market is awesome. And what we do as a team is like no other company. We work together and go to one another for advice or recommendations as well to help you.
Helping You From Start to Finish
Each of our agents have some personal connection to Nashville, we want to see it grow and have more people experience all it has to offer. Sure, you can look at other Real estate companies in Nashville, but how many of them can tell you that they know details about Nashville that only someone from there can give you.
As one of the top rated Real Estate Companies in Nashville, The Nashville Home Squad promises to live up to your expectations.
Our assistance doesn't stop by finding you the house you are looking for we will give also you an exclusive list of reliable vendors for improvements that are just as willing to help you.
We are obsessed with creating amazing relationships with our clients and giving them a home buying/selling experience that they love and can't wait to tell everyone they know.
To some brokers and agents this career is just about making money. But those that are apart of our team at The Nashville Home Squad feel that this career is about making clients happy and help them grow their families or settle into their forever home.
Real Estate Companies In Nashville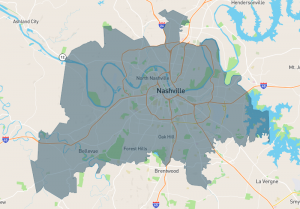 If you would like one of the top Real Estate Companies in Nashville represent you during your journey then give The Nashville Home Squad a call. (615) 880-6550 is our business number. Or you can email us at [email protected].
Give us a little bit of information and we will be able to point you into the right direction. We look forward to hearing from you today!